Health and safety inspections are a key component of a health and safety program and do add value to a safety management system.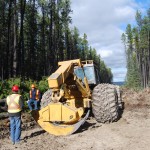 Employees, supervisors, and managers who engage in these inspections have a chance to see how the program has been accepted and ultimately implemented.
Inspections should not be restricted to supervisors and managers, annual tours by senior management also help promote the company safety culture.
During these inspections, there is the opportunity to engage workers and contractors in the health and safety culture of the company.
Finally, inspections  provide an avenue for feedback for the organization. Are we doing what we should be doing when it comes to health and safety?
Why do Health and Safety Inspections?
Inspections are important as they allow a company/organization to:
have an ear to concerns raised from workers and supervisory personnel
provide insight into jobs and the specific tasks that are involved
observe job tasks which provide insight into whether all potential hazards have been identified
determine whether identified controls are being followed (i.e. wearing personal protective equipment)
provide continual improvement through preventative and corrective actions
Types of Health and Safety Inspections
Work sites
Work Sites can be simple or complex depending on the scope of the project.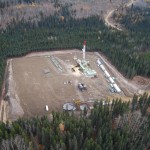 It is essential that for each worksite, potential hazards have been identified and communicated to the workers or the contractor.
Health and safety inspections provide the opportunity to determine whether all hazards have been identified with the tasks at hand.
Identification of previously unidentified hazards scan be communicated using work site orientations, tailgate meetings, and other safety communication means.
Monitoring changing conditions as the work progresses, a work site is dynamic.
Inspections also provide the opportunity for the organization to assess whether the workers or contractors are in:
Adherence to company policy, procedures, guidelines, and safe work procedures
Facilities
Facilities provide a unique challenge when assessing a safe work environment and the type of  inspection  depends on the scope of the facility.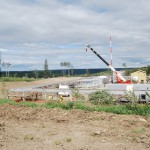 How in-depth the health and safety inspections should be directly relates to the potential hazards associated with each facility. Facility inspections may include:
Office(s)
Camp(s)
Manufacturing plant(s)
Distribution center(s)
Maintenance shop(s)
Storage facility(ies)
An inspection should be designed for each facility capturing the day-to-day operations and the interaction of these operations with employees.
Identifying unsafe acts or potential hazards are key to the health and safety of employees and contractors. Conditions change on an ongoing basis.
Contractor
Today's working environment requires organizations to rely on contractors to complete a portion of the work. However, the responsibility of health and safety is still ultimately with the company.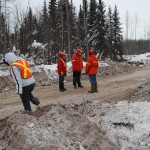 Health and safety inspections address:
Ensuring contractors are in compliance with the organizations' policy, procedures, guidelines, and safe work procedures where applicable
Confirmation the contractor is following the agreed upon plan
Ensuring contractors are implementing their safety management system
Environment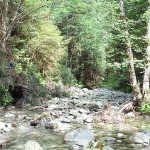 From an environment perspective,health and safety  inspections determine whether proper procedures are being followed to protect employees and contractors.
Adhering to statutes and regulation (regulatory compliance)
Following WHMIS guidance when employees/contractors are interacting with specific chemicals
Following approved plans and permits issued including specific operating conditions
Inspections do add value as we all strive to ensure the health and safety of the workplace.