Organizations are using audits to provide assurance to their customers that their operations are in compliance with Acts and regulations. Audit integrity and avoidance of auditor failures is an essential component.
These  Acts and regulations will pertain to their operations and the associated jurisdictions (i.e. Federal, Provincial, State, etc.).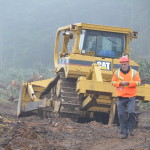 A key to achieving this goal is Audit Integrity.
Continue reading Audit Integrity – Avoidance of Auditor Failures →